This is my first post here so I thought I would give you all a little preview of a drawing I did that was supposed to be JLY in Jersey Boys but kinda came out more as the love child of JLY and Daniel Reichard. Eh?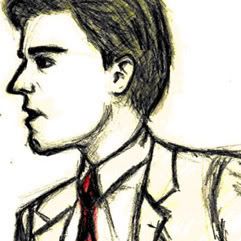 You can go HERE for the full picture.

P.S. Sorry if I blinded you with the horrible colored scan.